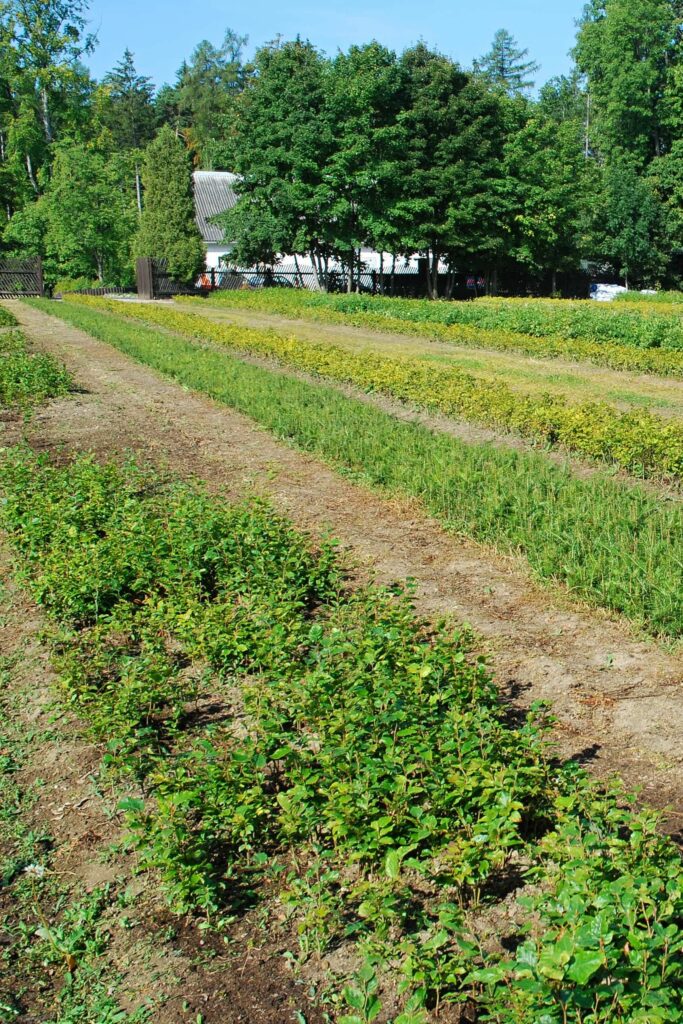 Forest nurseries
Forest nurseries
In the Forest Nurseries we grow forest trees on an area of 2.6 ha, mainly for our own consumption in the artificial regeneration of our forests. If we have a surplus, we also sell them to people outside our organisation. We grow both container-grown and balled and bare-rooted plants of mainly native tree species.
The department is continuously renewing its machinery. The forest nurseries have 2 polytunnels and a storage facility for the cultivation of container-grown seedlings on the so-called air cushion. For demonstration and cultivation purposes, we use a sowing line and various types of planters, on which we show students the variant possibilities of growing different of tree species. The following machinery is used to produce seedlings, also with regard to the teaching mission:
Tractor Kubota M 9540, Kubota M 5112 a Zetor 7245 – special nursery arrangement
Loader AVANT 750
3 mouldboard plough single-sided
Vertical gates Forigo – with 3 types of comparison rollers
Ridge gates with skid
Steaming column Egedal
Seed driller Egedal
Seed-covering device Egedal
Transplanter Egedal
Undercutting machine Egedal
Seedling digger Egedal
Sprinkler Egedal
Sprinkler ORZ Termit 413
Rotavator
Silvicultural cars and their mover Club Car
Sowing line Urbinati
Bridge irrigation system Rathmaker
In addition, we are also engaged in horticultural, arboricultural and landscaping activities and associated production. We take care of the park by Chateau Křtiny, the greenery on the MENDEL campus and partly also our 3 arboreta. Our florists create various types of floral and other arrangements (e.g. for weddings, festive occasions, All Saints' Day, Advent, Christmas), which can be ordered with delivery to the MENDELU campus in Brno (Zemědělská 1).
We also offer other services such as mulching, ploughing, soil preparation for sowing, soil steaming, lawn establishment, mowing and aeration.
---